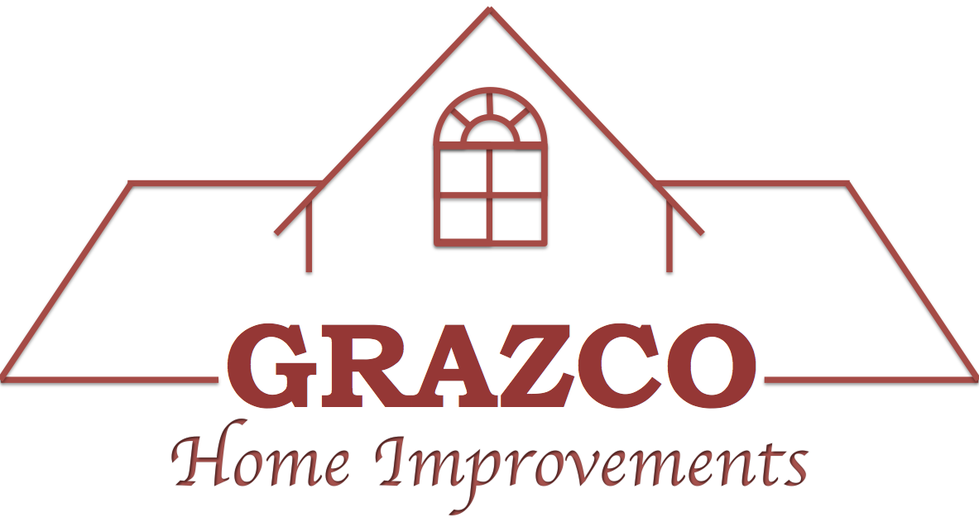 copyright 2017
GRAZCO HOME IMPROVEMENTS
856-983-3383​​

HEAR WHAT SOME OF OUR CUSTOMERS HAD TO SAY
BATHROOM REMODEL
​MARLTON, NJ ​



"Grazco recently renovated our bathroom. John and John did an excellent job. They are real craftsmen, cleaned up daily, and came in right on budget. They were friendly, put up with our noisy dog, and offered some good suggestions. If you need a contractor, call Grazco!"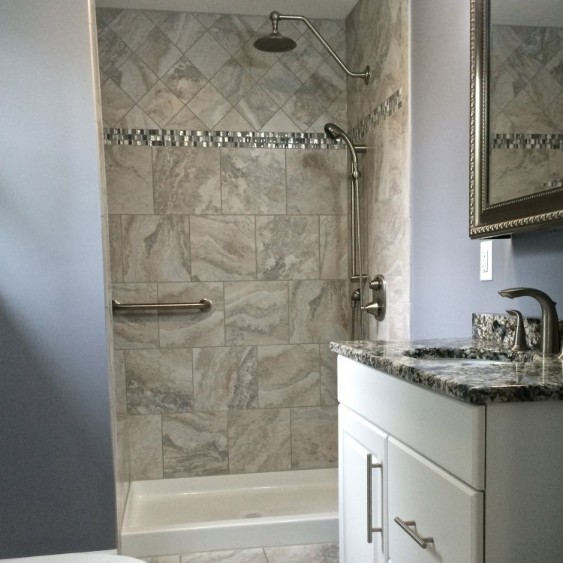 BATHROOM REMODEL
​MAPLE SHADE, NJ ​



"Grazco recently renovated my small bathroom. Words can not express how happy I am with their work and attention to detail. John and John provided wonderful service from start to finish and gave valuable input along the way. The job was completed on-time and on budget. They are the best! I couldn't be happier and will definitely use them again in the future. This remodel was one of the best investments I have ever made."
"What a great experience with John and John of Grazco, who we contracted for a full basement remodel. From their professional quality estimate - which included a detailed plan of the work involved - to their experienced suggestions, craftsmanship and friendly attitude, this father and son team were a pleasure to work with. They always showed up when they said they would, kept a neat and clean workspace and kept us informed of the daily progress. This was an extensive renovation - from the addition of a 3 piece bathroom, separation of the space into 4 distinct rooms, and installation of cabinets and bar top. The level of quality and workmanship was excellent and done for a fair cost. We never thought that all we had asked for would be completed so quickly and enable us to work on what we needed to do in the home without feeling the stress of renovation. We recommend John and John to anyone needing a renovation and will definitely use them ourselves again if needed. Thanks guys for a job well done!"
"We had a powder room on our main floor converted into a full bathroom with shower. The job went very fast and exceeded our expectations. We also had a custom made bench placed in the tile shower and it could not be more perfect. The entire job is truly artistic. The bathroom is absolutely GORGEOUS. We couldn't be happier. We also had painting in four rooms, including ceilings. They repaired all nail pops and sealed every seam while painting. We had a few other jobs which included electrical work and some carpentry. We've had many contractors over the years with either poor quality work or not showing up when expected. John and John came every day as they said at exactly the time they indicated. They cleaned every inch of workspace before leaving every day and the quality of work provided is the best we've known in years. They showed tremendous attention to detail that could have easily gone unnoticed. I highly recommend them for any job you have in mind."
"We just had our kitchen redone by Grazco. The kitchen looks great. What a wonderful job. I would highly recommend John & John. Everything is planned out and done in a timely manner. They are neat, clean, professional, and take pride in their work. Thanks John & John for the awesome kitchen and beautiful floor."
FINISHED BASEMENT
​MARLTON, NJ ​



KITCHEN REMODEL

​MARLTON, NJ ​



POWDER ROOM EXPANSION
​VOORHEES, NJ ​